For the month of February, we certainly needed to have a guest blogger who has known her husband since she was thirteen! 😍 From undergrad to a five-year residency, TWO fellowships, and three small girls, she continues to be his cheerleader. A fellowship is certainly in Tom and I's distant future and I love the perspective that Ann Marie has to offer over at her blog Surgeon Wife Life where she writes about the training years, attending perks, and mom life lessons. Make sure to follow her on IG @surgeonwifelife too!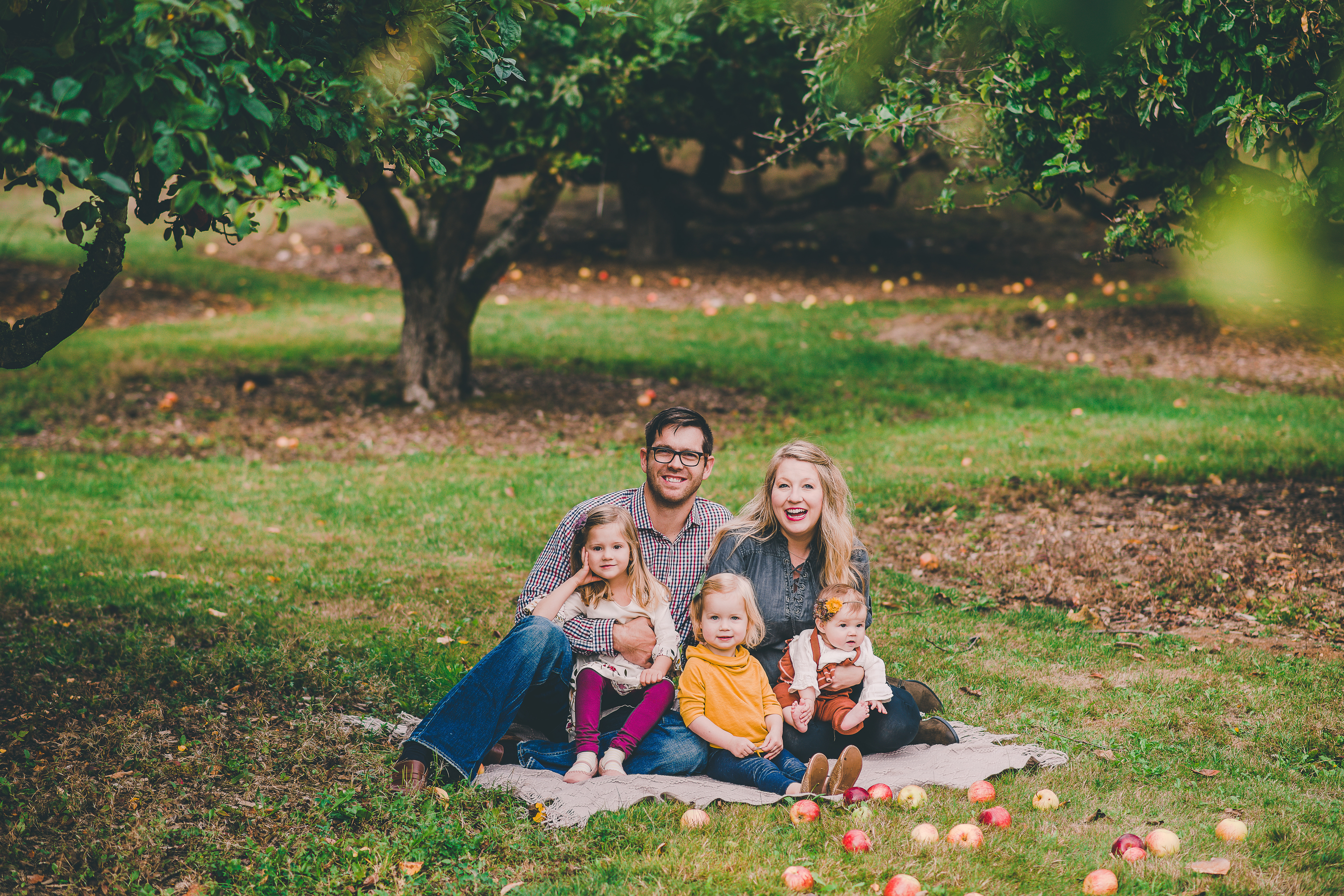 At first, I had no idea what a fellowship even was…But I quickly learned that a fellowship can be very important to the career of a physician, so I fought the urge to be adamantly against it from the beginning.
I am THRILLED to be here and to make new friends! I've been loving "The White Coat Wife" and have been following along for a few months now. If you haven't heard from me before…I'm Ann Marie. Hi. (Fair warning: I have a lot of energy).😍
My husband is an Orthopedic Surgeon, and yes, we have now made it to the other side of the training years (as of just over a year ago!) The water feels nice over here, but I haven't forgotten about those many, many years of struggle. And most importantly, I haven't forgotten the way that community (such as this one!) helped me to push through and remain hopeful and confident during the stress and strain of the training years. I really, truly want to snatch each one of you up and give you a big, big hug and tell you how what you are doing and accomplishing is incredible. It really, REALLY is.
Today, I'm not gonna lie, I'm talking about a bit of a touchy subject. But I care about you and your families and your future. I do. So we are going to GO THERE today. We're talking about all things fellowship.
Making the Decision to Do a Fellowship
If your husband is in the midst of a residency program, I feel quite certain that I know your feelings about him completing a fellowship. You are over it. You've been doing this already far, FAR too long, and you're ready to move on to the rest of your life. You want your man back. If they're still in there. (*knocks on husband's skull*) Just kidding, they are, they're just in disguise right now.
However. HOWEVER. There are several reasons why a fellowship might be in the best interest of your husband's future (and subsequently, yours!) I'm going into all the details about how the decision went down for us, in hopes that you can gain some peace about the next steps for you!
Reasons Why Fellowships Matter to a Medical Education
I always knew my husband was following an elite trajectory. He wanted to be at the top of every class. He still hasn't gotten over the two A- he received in undergrad. He was an athlete in college. Excellence is in his nature. (Know anyone like this?) So it didn't surprise me when, early in residency, he started mentioning the idea of doing a fellowship as a way to further distinguish himself.
At first, I had no idea what a fellowship even was, or who was expected to do such a thing, or what kind of dude would put their WIFE through such a thing. But I quickly learned that a fellowship can be very important to the career of a physician, so I fought the urge to be adamantly against it from the beginning.
I needed more information. Here's what I quickly learned. From a career perspective, completing a fellowship would give him: 1. An area of sub-specialty, 2. An opportunity to learn from the best of the best in his area of sub-specialty, and as a result, 3. The opportunity to make himself more marketable as a physician in any setting.
A fellowship would differentiate him from other surgeons, and also allow him to handle some of the most complicated surgeries in our area.
I could easily see how important this would be for him and his future. Now I just needed to jump on board.
"…being confident of this, that he who began a good work in you will carry it on to completion until the day of Christ Jesus." Philippians 1:6 New International Version (NIV)
Becoming at peace with the decision
Here are some of the ways I gained a sense of peace with the decision.
1. I prepared my heart early.
When I knew that a fellowship was in the back of my husband's mind, I started changing my timeline pretty quickly. No, I wasn't expecting him to do the two fellowships he ultimately completed, but I quickly started including at least one more year on my "when we're done" timeline in my mind.
So if you were thinking that your marathon was going to end after the last year of residency, and it's going to possibly be getting pushed back, start reframing now.
2. I valued my husband's long-term goals.
I knew that my husband would be unsatisfied in his position if he didn't have as much or more education and skills as his colleagues. Also, I knew he would never want a decision he made now to limit his ability to do anything he wanted in the future. What if he at some point decided to go into academics? What if he regretted not specializing later?
I felt as though discouraging him from doing a fellowship would be like asking him to quit a marathon at mile 23. We had already committed and invested so much in the process, that it made sense to see it to fruition.
From my perspective, there's just no way I could go through our lives knowing that I had been the one to keep him from doing something he valued. I supported him and we made it work!
3. I considered the decision from his point of view.
Trust me, he liked the idea of completing a fellowship about as much as I did. He wasn't choosing to do a fellowship in order to be malicious towards me, or make my life harder than it needed to be, and I understood this.
4. I gained a heavenly perspective.
As a Christian, I had leaned heavily on God throughout the medical school and residency journey. I knew that God had brought me that far, and he would carry out a good work in me. (Philippians 1:6)
In the same way that we are to have a heavenly perspective on Earth, I believe that it would benefit us to think about the training years similarly…striving to finish the race, to keep the faith (2 Timothy 4:7), to look at the big picture, to stay on the narrow path. After all, the path to be a doctor is narrow and a fellowship trained doctor is even more narrow.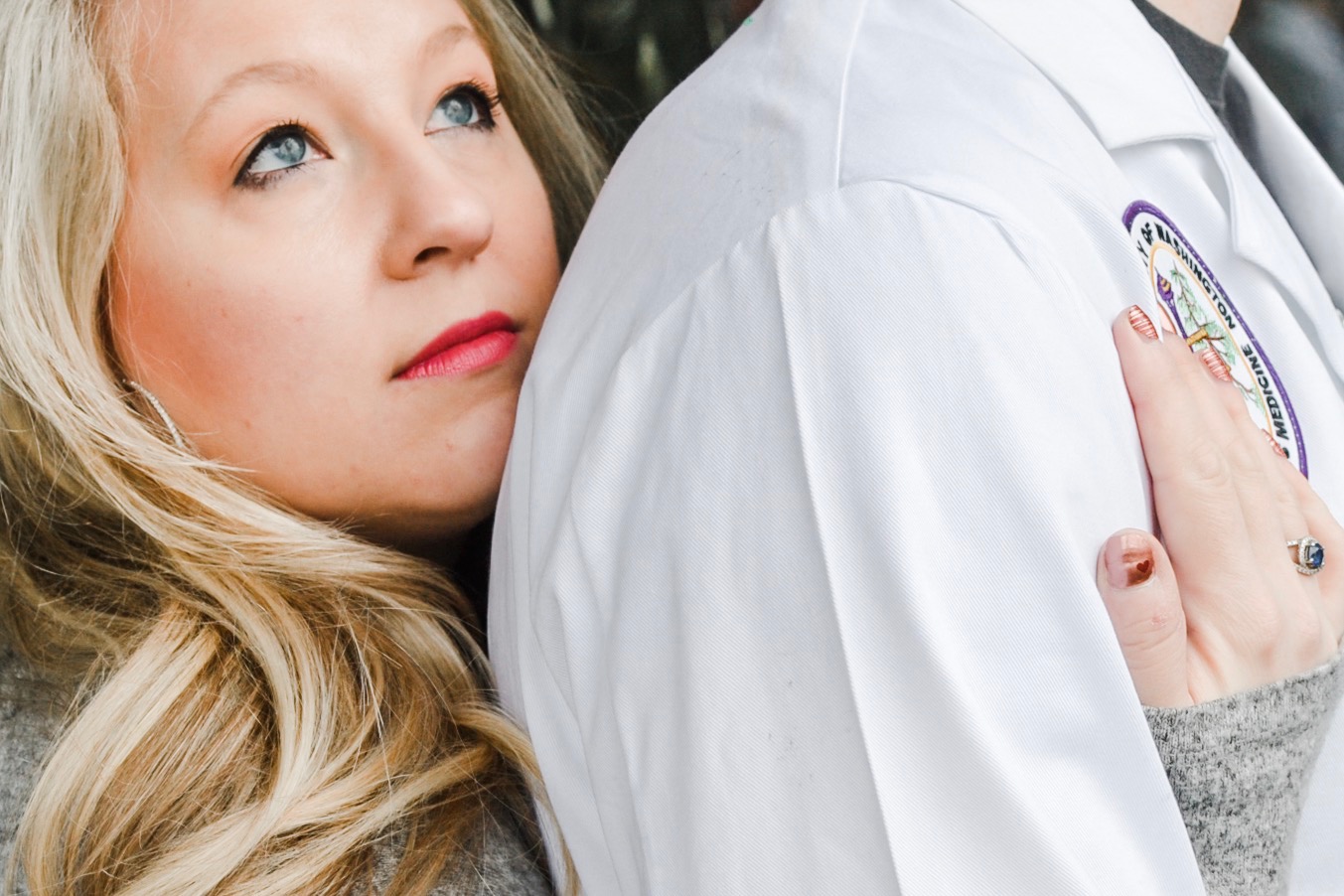 Why fellowship is easier to stomach than residency
There are several reasons why our fellowship years were easier than residency for us. So if a fellowship is in your future, it may not be so bad after all! Here's why:
1.Respect & responsibility
For me, I felt like I endured many of the emotions of training along with my husband. If he struggled, I struggled with him (I can be a bit of a bleeding heart at times). Early on in residency, not being able to make decisions about his patients or feeling like he was an undervalued part of the team made things difficult for him, and subsequently me. But in fellowship, he was treated similarly to an attending in terms of respect and autonomy, which was a game-changer for his morale, confidence, and enjoyment of his job.
2. Salary
Hooray! There IS a salary in fellowship – one bump up from residency in most cases. We were able to survive on the salary even without me working (I was busy popping out babies and couldn't be bothered).
3. Adventure
Lastly, and not to be ignored, is the adventure of a fellowship. Sure, many couples do fellowships in the same places that they complete their residencies, but I was intrigued by the fact that we would have one year to go and explore another city (or in our case, two years), before we settled in to our "forever right now" home & life. We were even able to make it work out so that we lived close to my family for a few months during the second (traveling) fellowship. It was a win.
When a fellowship isn't right for your family
There are times when a fellowship isn't right for your family, and that's great, too! Every situation is vastly different. For some of you, the specialty your spouse is pursuing doesn't really require a fellowship or a subspecialty. For others of you, your spouse will be the one who is "over" the training and ready to finish without a fellowship. And then there will be still others of you who feel strongly that additional training years will be lead to a breaking point in you or your relationship and continuing on isn't worth that sacrifice.
One of my besties has a husband whose primary goal was to do mission work as an ENT. For them, it didn't make sense to do a fellowship and prolong the time it would take to get out there in the mission field, especially when a subspecialty wasn't completely necessary to the completion of this goal.
The decision to do a fellowship is not one to take lightly, of course. So consider these thoughts, have those important convos with your spouse, family, (and God!) and you're sure to come up with the best decision for your situation.
My husband finished his second fellowship in September 2017. I continue to be in dramatically in favor of our fellowship experience, even though, yes, we are older now than we would have been if he'd finished two years earlier. It gave us a later start on the rest of our lives, but, I would argue, will make the rest of my husband's career more fulfilling. He left no regrets on the table from his training years.
As additional encouragement to you…things are easier now than they've ever been. As an new attending, my husband still keeps a semi-ridiculous schedule, but it's better, and we're happier, than we've ever been.
Best wishes to all of you as you decide what is next for you! Thank you so much for joining me today! And a massive thank you to Kristen at The White Coat Wife for having me! Can't wait to see you again so soon!
XO! – Ann Marie 🙂
Family photo cred: @joliemaephoto on Instagram or www.joliemaephotography.com"

Related posts of hers you might like to read.
1 Year Out of Fellowship: How Life Has Changed
5 Things No One Told You About Being Married to a Doctor
Private Practice Versus Academics: The Family Perspective