Roanoke, VA neighborhoods in and around the city limits all have their own amenities and charm. Within just a 15-20 minute drive one can enjoy a hike with stunning views of the Blue Ridge or a local brewery in the variety of neighborhoods within the Roanoke city limits and surrounding areas. The Roanoke Neighborhood Quiz is a great resource to point you in the direction of neighborhoods that meet your lifestyle preferences. Find the neighborhood that fits your lifestyle preferences by taking the quiz or check out neighborhoods in Roanoke and the surrounding areas below.
Blacksburg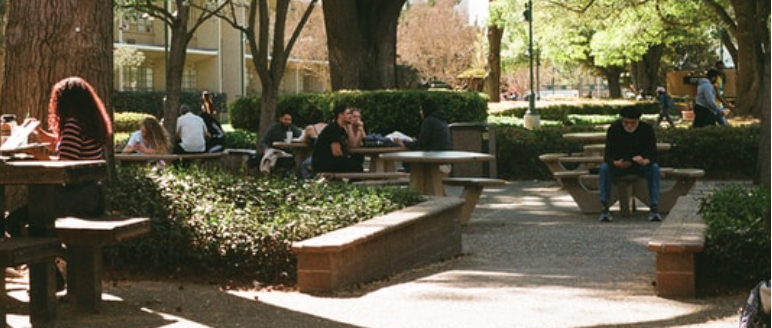 Blacksburg is located in the northern Blue Ridge Highlands region of Virginia about 45 minutes outside of Roanoke. Home to Virginia Tech, visitors can walk the campus and visit the popular Moss Arts Center or six-acre Hahn Horticulture Garden. Stroll Downtown Blacksburg to window shop or dine at one of the many café-style seating restaurants. And for wine lovers, the Beliveau Estate WineryIn offers many different varietals of award-winning red and white wines and beautiful vistas. In addition to nearby nature trails and waterfalls hikes, one can enjoy the outdoors on the New River Valley's scenic paved bike and pedestrian trail. For fun summertime adventures, try tubing at Big Falls Park! For those commuting between Virginia Tech's main campus and Roanoke, Blacksburg has a variety of newer and new construction home s styles.
Botetourt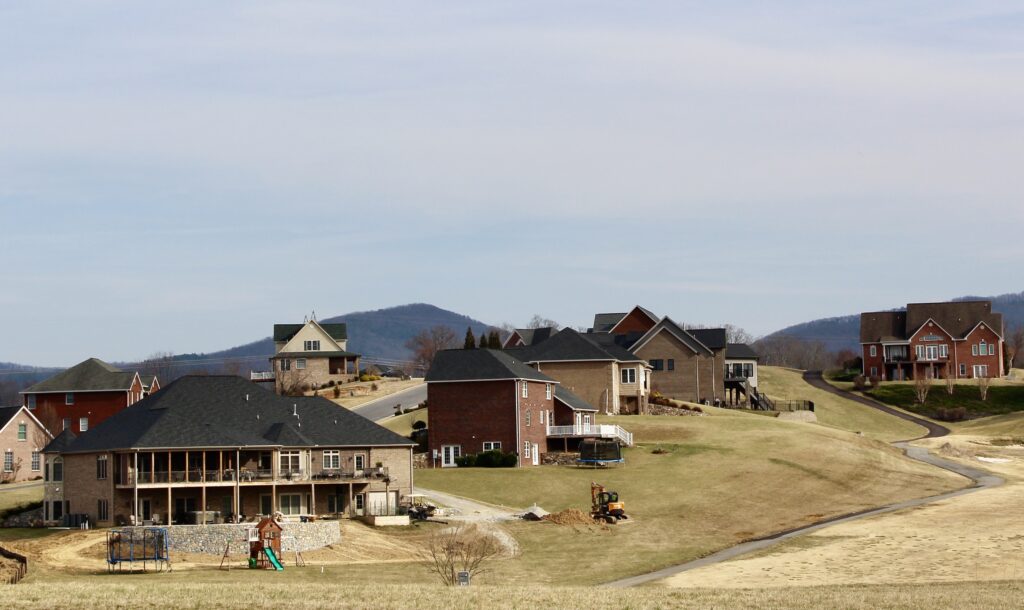 Botetourt is filled with rolling hills, scenic rivers, and miles of trails, include several on the Appalachian Trail. For a home featuring both square footage and land with a view, Botetourt is the place to live. Enjoy golfing at Ashley Plantation. Perfect location out of the city for mountain biking, kayaking, and fishing in your backyard. The local booster club has worked hard over the years creating the Botetourt Youth Sports, a new program to bring youth sports back into the community! Rich with history and heritage many buildings and towns in Botetourt County date back to the 1770s. A favorite iconic charm is the Swinging Bridge over the James River in the Town of Buchanan. From historic movie theaters to active classic soda fountains, locals love enjoying the small-town charm of locally owned and run shops and restaurants. Access to 81 allows you the opportunity to quickly travel the Blue Ridge.
Cave Springs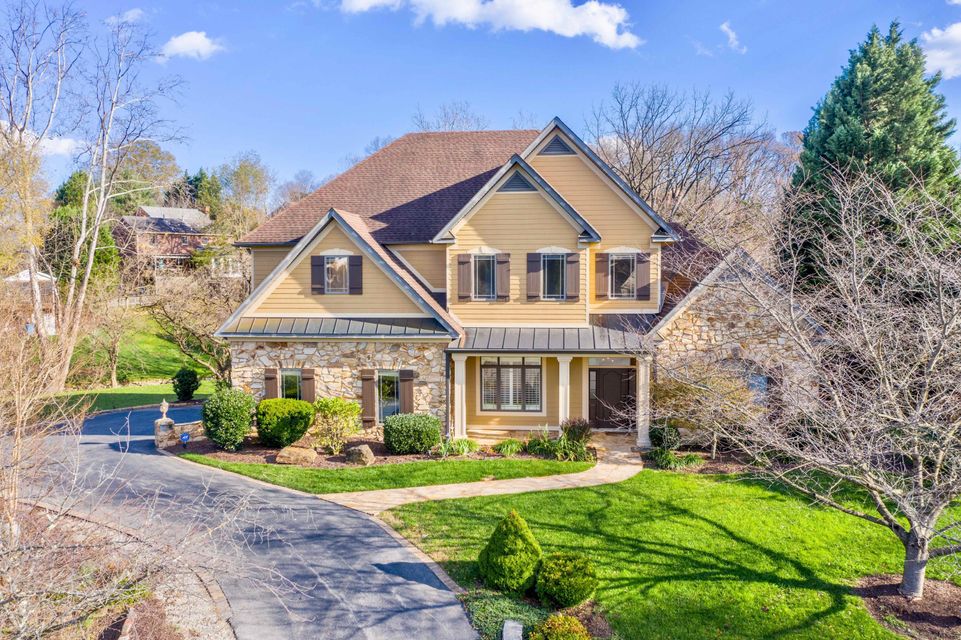 One Roanoke, VA Neighborhood, Cave Spring offers proximity to Carilion and Lewis-Gale with all the conveniences of the suburbs, including county taxes. Cave Spring is safer than 43% of the cities in the United States and is known as one of the best places to live in Virginia. Cave Spring is favored for its exemplary county schools and a short commute to Salem or Roanoke. Most homes have more property than in the city, which makes the backyard fun enjoyable during all four seasons. Huntington Hills Country Club is popular for its all-inclusive community lifestyle. Throughout all of Cave Spring, tennis courts, walking trails, sports fields are enjoyed by neighbors throughout the year! During the summer months, enjoy an open swim or enroll students on the fun Forest Hills Swim team. Unlike the city, it is much easier to find newer construction and homes with attached garages. With the variety of neighborhoods featuring different-style homes, you will be able to find one that fits your preferences – and possibly includes a mountain view!
Crystal Springs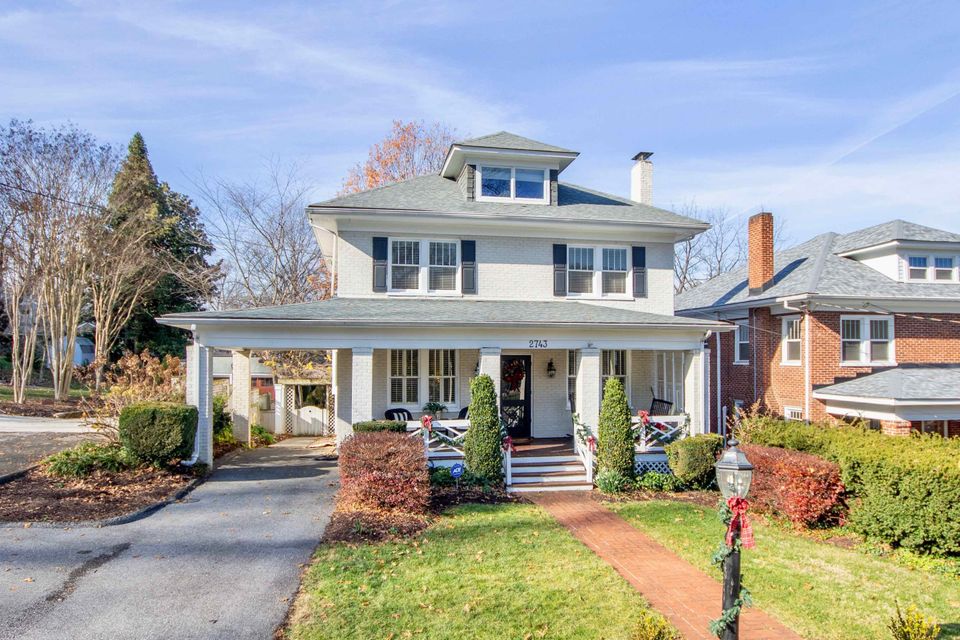 Crystal Spring, a Roanoke, VA neighborhood, is located within walking distance of Carilion Memorial Hospital and minutes from downtown! The sidewalk-lined neighborhood of beautifully landscaped lawns and a variety of architectural styles makes Crystals Springs one of the most exclusive places to live in the city. Walk down to the village and enjoy an evening dining at River and Rail restaurant, Fork in the Alley, or Crystal Springs Grocery Co., host to the CSG Wine Club. The elementary school gets rave reviews year after year and has a reputation as a 'private-quality' public school. For younger children, the Second Presbyterian Preschool and Mommy's Morning Out programs are great resources to check out. Just a mile from the hospital is a forested area with miles of trails to hike and bike. Crystal Spring is by far one of the most desirable neighborhoods in Roanoke City limits!
Downtown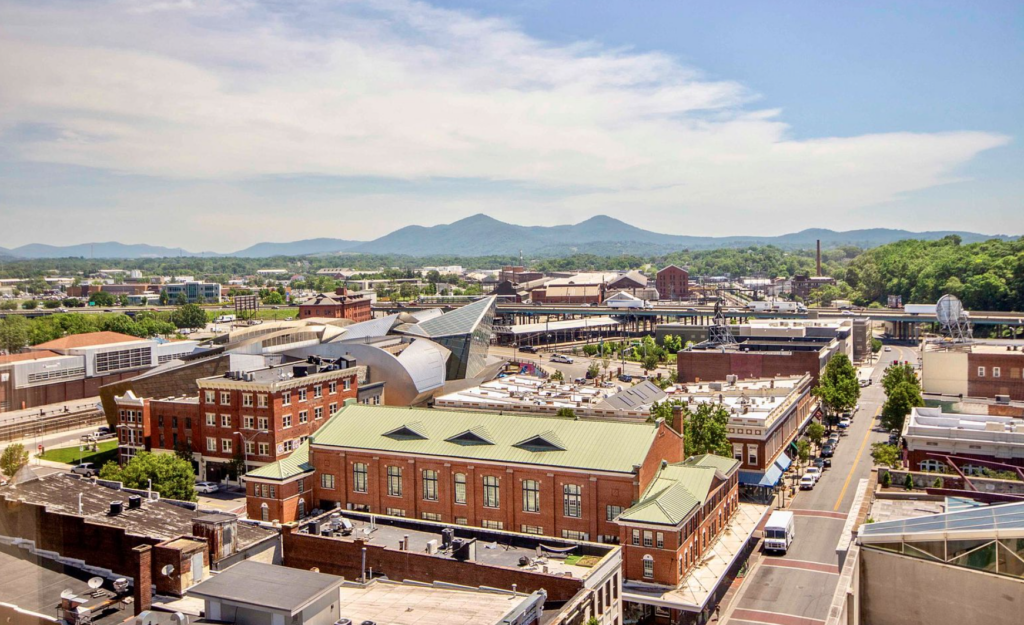 Downtown Roanoke offers all the benefits of city life. You are within walking distance to Farmers Market, restaurants, craft breweries, concert venues, theater, museums, YMCA, and more. Many of the luxury condominiums in downtown Roanoke offer stunning views and architectural detailing throughout. Enjoy one-level stylish condo living with a private garage and/or deeded parking space. In the evenings, neighbors are out walking their dog, grabbing a bite to eat, or jogging through Elm Park. The Star City has become what so many medium cities with similar geography and history want to be and with a population of over 3,000 living downtown, it continues to grow in popularity.
Old South West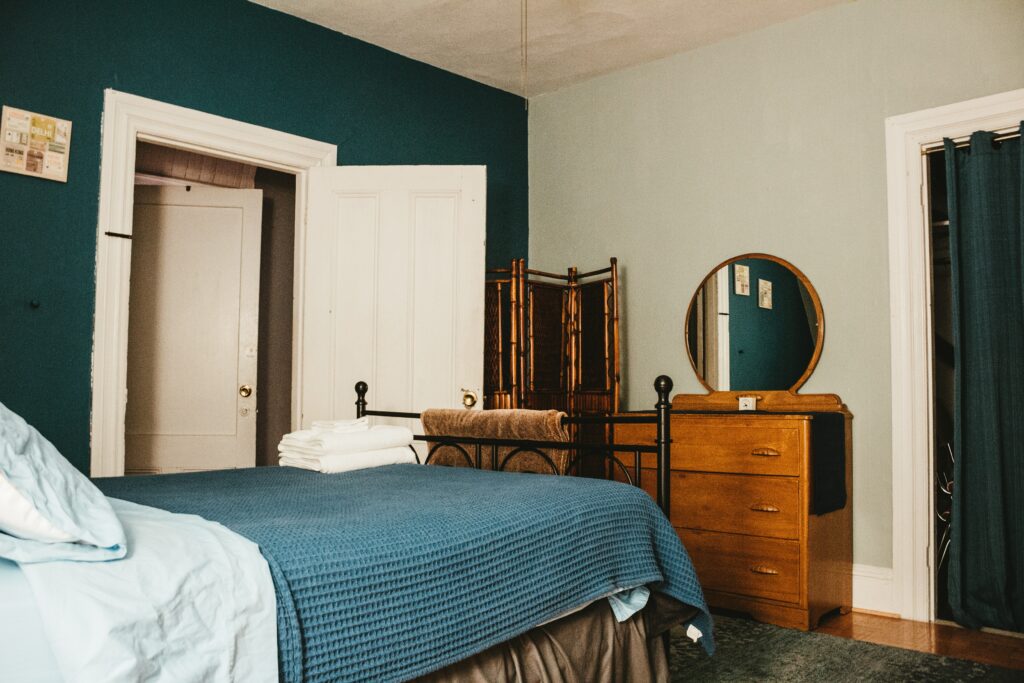 Within walking distance to downtown Roanoke, VA the historic Old Southwest neighborhood is known for its beautiful turn-of-the-century homes, a strong sense of community, and revitalization efforts. In 1985, the area known as "Old Southwest" was officially listed in The Virginia Landmarks Register and The National Register of Historic Places, garnering the protection of historic and architectural integrity of the homes in the area. Residents are proud of their neighborhood and enjoy the intimate and involved community that cannot be found in the suburbs. Local social activities include an annual Citizens Appreciation Banquet, Neighbors Helping Neighbors, Children's Easter Egg Hunt, an annual Parlor Tour of homes, and Food With Friends – a fun potluck event to gather neighbors together. In addition to the various businesses, restaurants, churches, and multicultural population, Old Southwest is also home to the city's oldest park, Highland Park.
Greater Raleigh Court/Grandin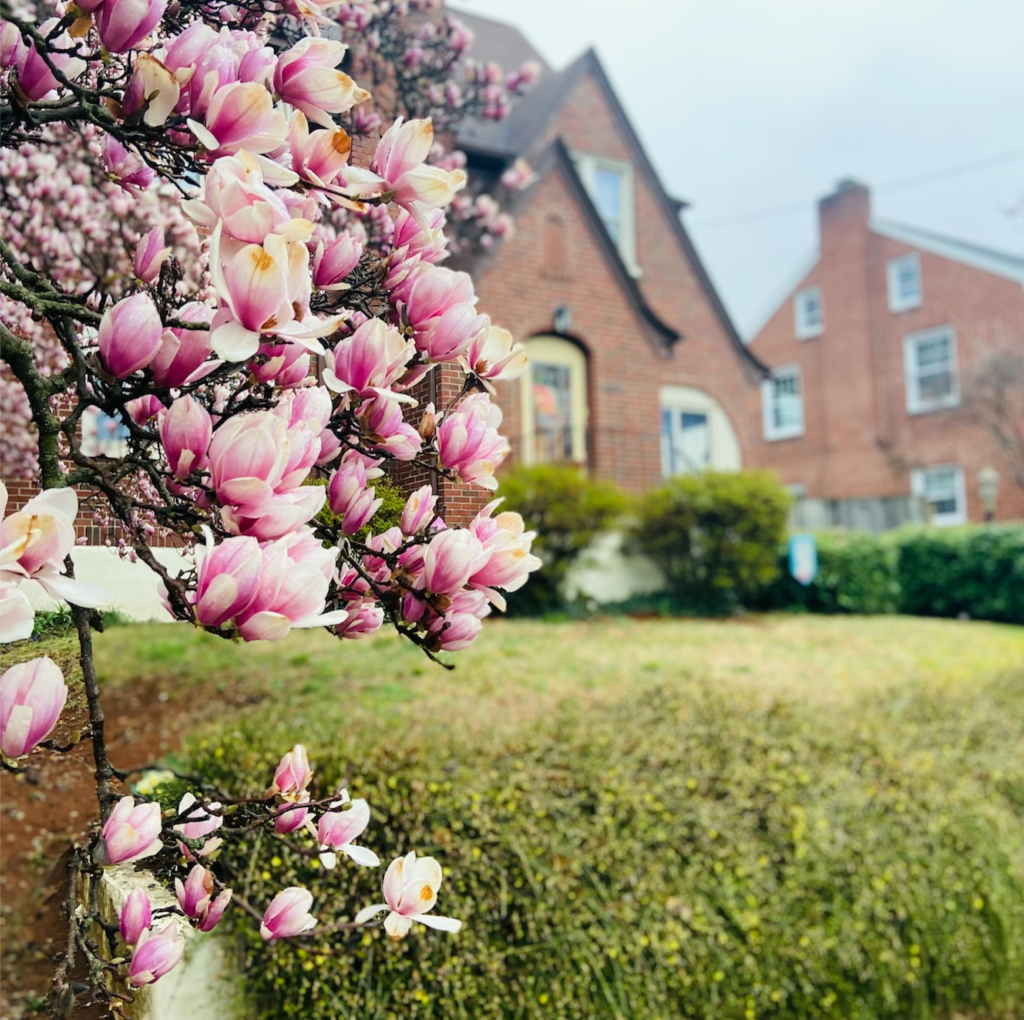 Greater Raleigh Court/Grandin is a delightful, friendly Roanoke, Virginia neighborhood with walkable amenities at the local village. The nationally recognized historic Grandin Village is home to numerous shops and restaurants as well as a movie theater, ballet, and cooperative grocery store; you get to enjoy it all in your own backyard! Those with children will be happy to learn that this neighborhood includes some of the top public schools and preferred private preschools within the Roanoke city limits. It is not uncommon to see kids riding bikes around the block or playing ball at the local baseball and soccer fields. Neighbors mingle as they walk their dogs or enjoy a cup of coffee on their covered front porch – a common home feature in the area. There are a variety of forested trails and an access point to the pathed 13 mile Greenway along the Roanoke River. Centrally located less than four miles from each of the area hospitals and 10 minutes to downtown, this neighborhood is a top choice for many.
Salem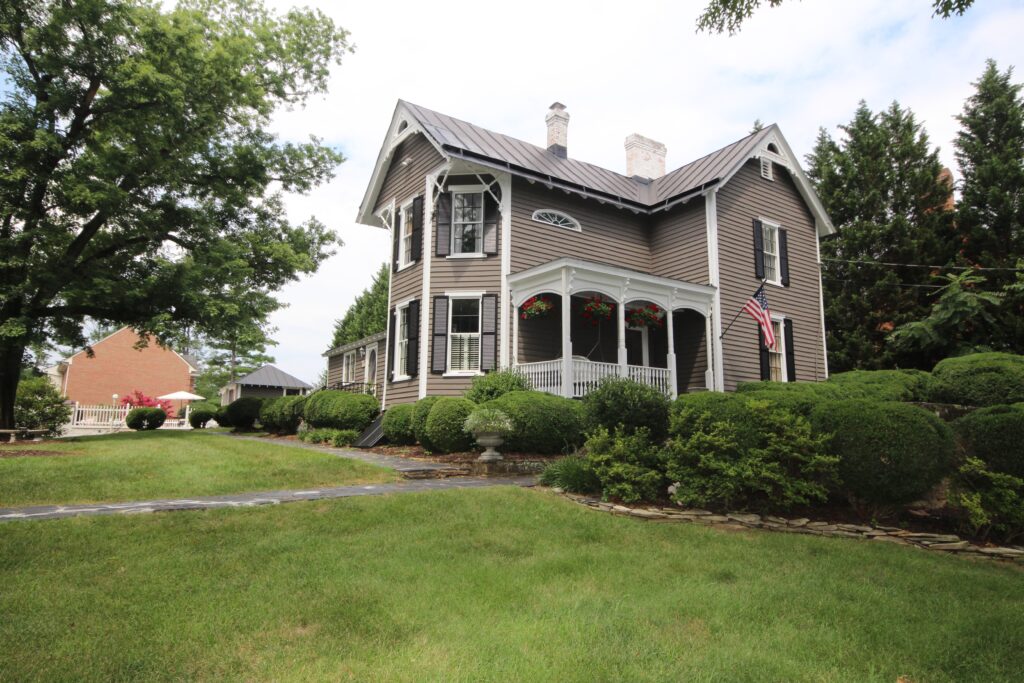 Salem, Virginia has the small-town vibe with the convenience to Lewis-Gale, the Salem Veterans Association, and Carilion Hospitals in Roanoke. Salem has its own pathed Greenway trail along the Roanoke River, several community playgrounds, and a large dog park with views of the Blue Ridge Mountains! Downtown Salem has the Hallmark movie vibe at Christmas time. The Blue Apron is great for a fancy date night or El Jefe for a fun casual dinner. Homes to the Red Socks farm team neighbor gather to enjoy the all-American pastime at the Salem Memorial Ballpark. Also, the Salem Civic center offers a variety of entertainment throughout the year! Enjoy a round of golf games at one of three local courses: The Hanging Rock Gold Club, Salem Golf Course, and the Hidden Valley Country Club. The Salem public library is known for its children's programs and the local branch of the YMCA provides classes for every age! Salem's proximity to all the hospitals and lower housing costs make for a favorable pairing.
Southeast Roanoke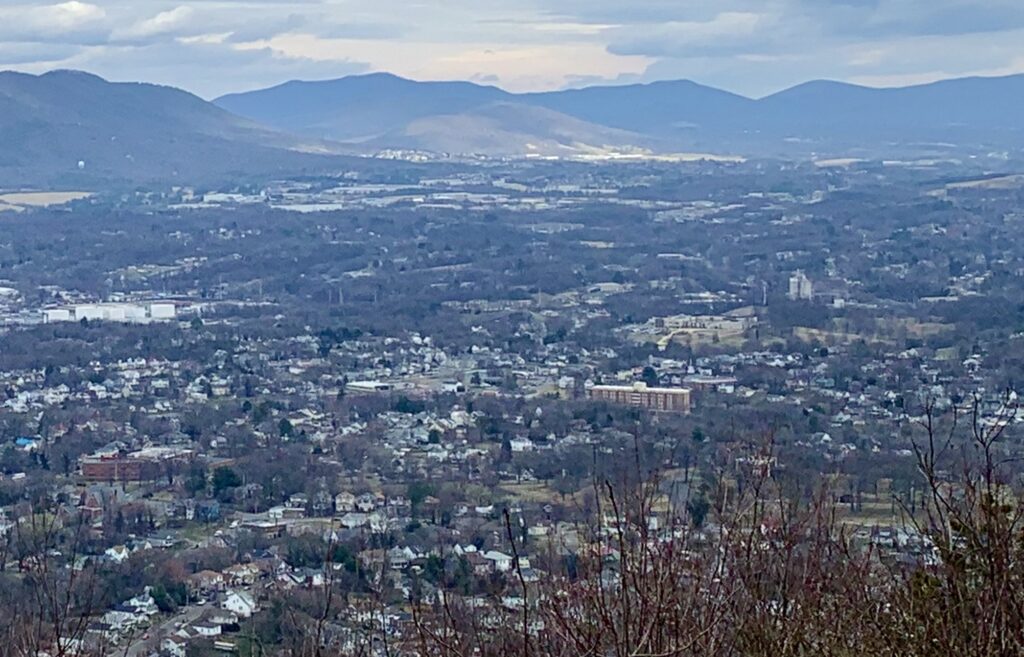 Southeast Roanoke is home to Carilion Memorial Hospital. South of 220, the SE is separated into two main residential areas. Crystal Springs and several neighborhoods to the right of Mill Mountain: Belmont, Belmont-Fallon, and Rosewood Park. The majority of the structures within Fallon date back to the railroad emergence between 1890 and 1950. The "Southeast . . . By Design" project is the city of Roanoke's neighborhood revitalization initiative aimed at building "strong neighborhoods, a safe community, and sound economy." The Southeast section of the city is the first area selected by the City Council and began in 2001 focusing on Jamison Ave to Bullitt Ave, 6th to 13th Street. For a golf course community, Ballyhack Golf Club set in a 190-acre tract offers enormous greens. This course designed by Lester George is one of Virginia's best courses. Those living in SE enjoy proximity to Mill Mountain and Explore Park nature trails located in this hilly landscape bordering the Blue Ridge Parkway. Arby's and Hardees as well as the local, tasty Chaps Tavern are located in SE Roanoke. Downtown and Crystal Springs Village border the SE with local shops and more restaurants. And the Blue Cow Ice Cream Co. serving homemade ice cream with a river view is another local favorite in the Southeast!
Smith Mountain Lake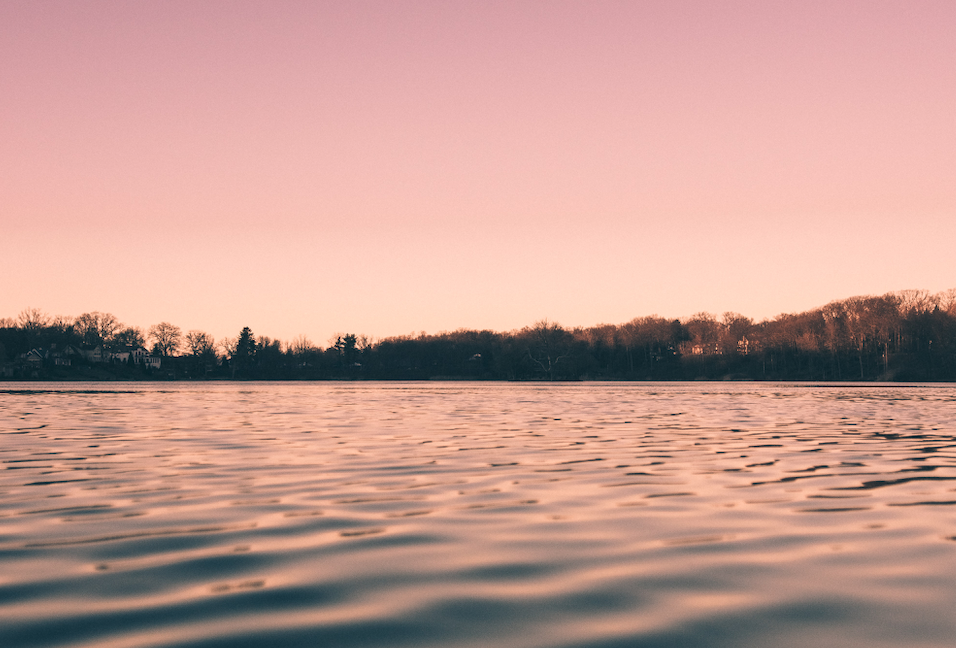 Smith Moutain Lake is the perfect location for those looking for Lake living with an easy commute to Roanoke or Lynchburg. The 20,600-acre reservoir in the Roanoke Region of Virginia was created in 1963 by the Smith Mountain Dam impounding the Roanoke River. It's just beautiful! Open year-round the 37-acre Smith Mountain Lake State Park offers a beach, water-related activities, and camping. The Franklin County side of the lake has a paid, public access beach, Smith Mountain Lake Community Park, that is clean and great for safe, swimming, and picnics. Several golf courses offer well-maintained greens and lake views. Premier courses that offer world-class golfing along with tennis and summer pool memberships. From large waterfront properties to water access townhomes you will be pleased with the property option that fits your lifestyle.

Vinton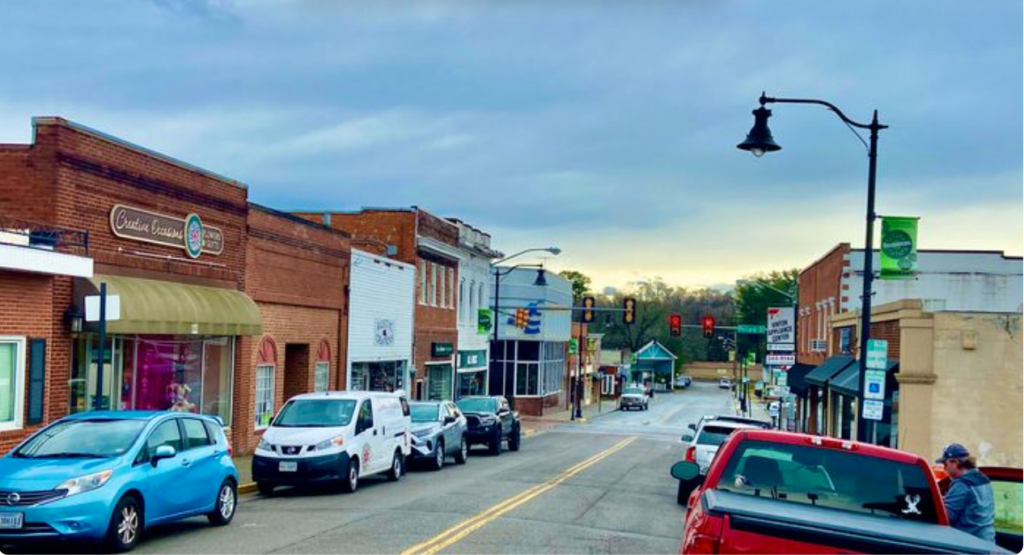 Bordering the Roanoke, VA neighborhoods and city line is a town called Vinton. Vinton is known as the gateway to the Blue Ridge Parkway and Smith Mountain Lake, two of the region's best treasures. The beautiful surrounding landscape is complemented by the town's quiet, family-oriented community. It is not uncommon to run into neighbors who have lived in the area their whole lives and are proud of its history and development. Vinton's small-town atmosphere is characterized by moderately priced homes, low crime rate, and small locally and regionally owned businesses. Enjoy a locally-brewed craft beer at Twin Creeks Brewing Company and popular local restaurants such as New York Pizza, The Dogwood Restaurant, and Red Jasmine Thai Cuisine.
Wasena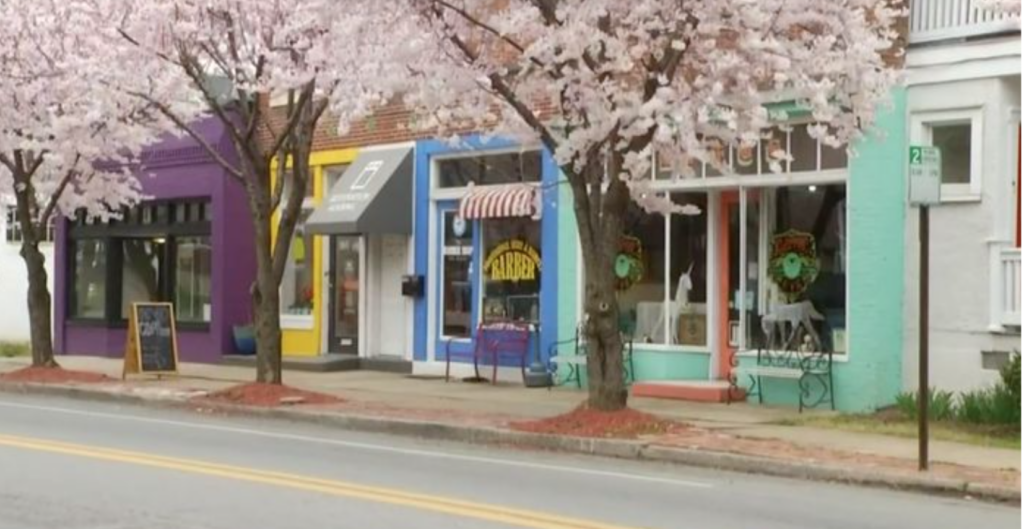 One of Roanoke's most historic neighborhoods, Wasena has sustained the same charming character since its development nearly 100 years ago. Interspersed within the historic homes of the area are trendy eateries, shops, and recreational facilities. Did you know that 'Wasena' is a Native American word meaning, "beautiful view"? You'll understand the area's namesake as you enjoy a walk down the tree-lined sidewalks to the Roanoke River Blue Way and the city's greenway trail network. Wasena is also home to 41-acre Wasena Park, Smith Park, Triangle Park, and Valley Avenue Park. If you're feeling adventurous, rent a river tube from Roanoke Mountain Adventures or scale to great heights at River Rock Climbing Gym. This neighborhood is highly desirable for many young professionals and young families who appreciate the history and hip atmosphere of the area.
Photo Credit: wsls.com 
Ready to view homes in your area connect with one of our trusted realtors or give Kristen a call at 919-717-6422.