HOME MORTGAGE PLANNER
"How much home can we afford?" is a common question when making a home purchase.
No one wants to be house poor but many want to stop throwing money away on rent. The White Coat Wife has created a Home Mortgage Planner for you (and your cosigner) to use so that you can prepare for your future budget and expenses that come with homeownership. Our planner takes a zoom out to look at expenses during your first five years of homeownership all the way to monthly maintenance. We hope you enjoy this resource.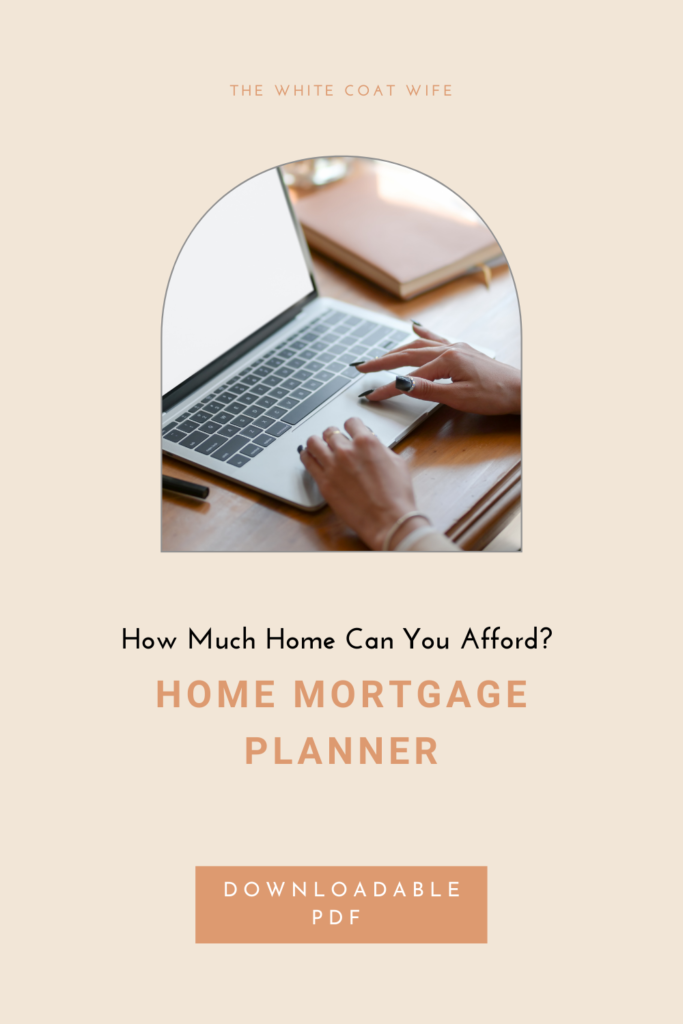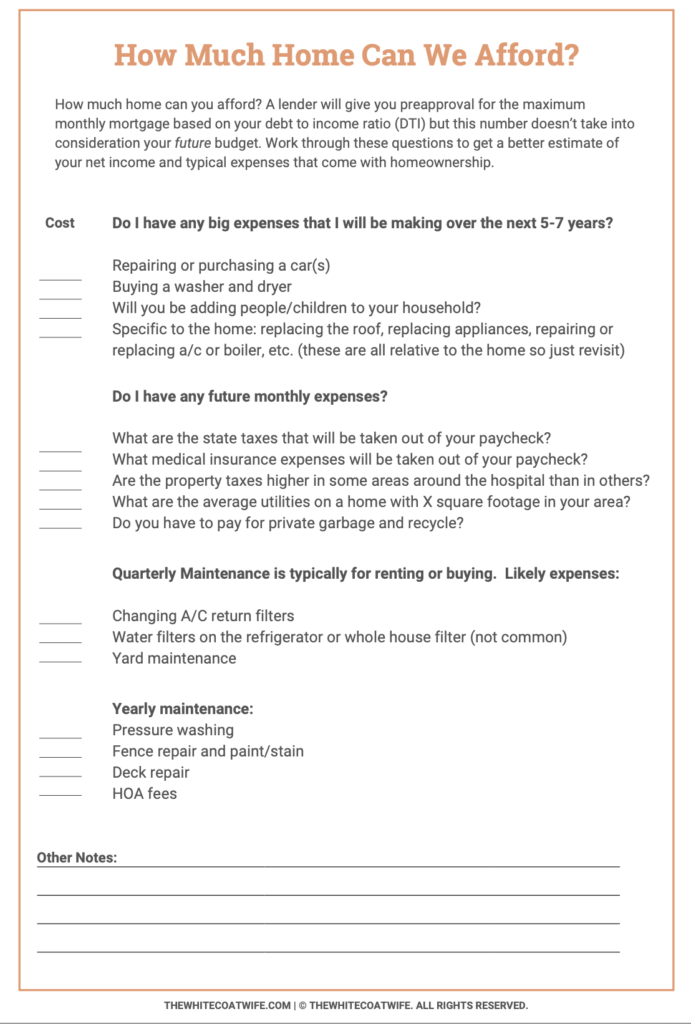 First Time Home Buyers for a step by step walk through of the home buying process click here.
Sign up for the WCW Monthly Newsletter to get the latest resources published during the month.