Switching to safer products and foods can be overwhelming and costly. Although 20% of the American public is aware that there are harmful and potentially harmful ingredients in their everyday products and foods, only 4% are choosing to act on their knowledge and switch to safer options. Each month I will post three ways our family is switching to safer. I encourage you to comment and share your safer switches below.
#1- Cast Iron Cookware
The first item on my wedding registry was a Cast Iron Dutch oven. What woman doesn't want to save on having to do the dishes and protect her family from PFOA getting into your family dinner from an aging coated non-stick pan. I can cook salmon in my iron dish and pop it in the oven to broil without having to transfer to a different cookware. Cast iron doesn't absorb flavor or odor like tupperware so you can make a soup, casserole, meat dish, etc. fry it, bake it, freeze it, refrigerate it (has a lid no need for plastic wrap), microwave (up to a specific temp.) and it keeps food warm while you wait on Thanksgiving guests to arrive.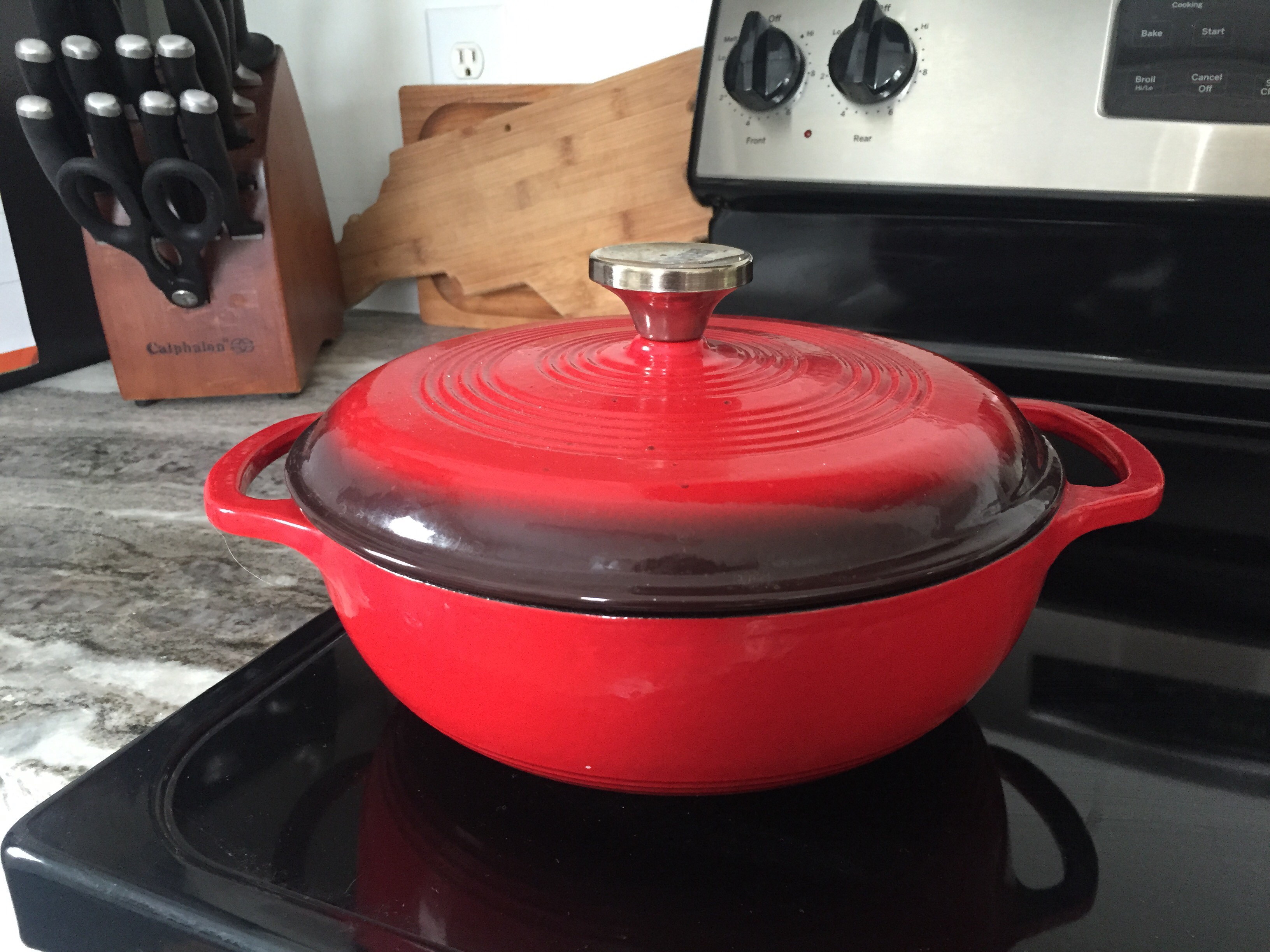 #2- Antioxidant Vitamin C Skincare
Fruit, flower, algae and lentile extracts help reduces pores, tighten, and brighten without drying alcohol or parabens. Umm…YES PLEASE! I'm in my 30's and starting to see the signs of exposure to UV rays for three decades and scars still lingering from acne. This duo is working on minimizing my sunspots after the summer and evening the tone of my skin after some melasma spots on my upper lip appeared during pregnancy. I've switched over from shelf brand toners because either they contain alcohol that was overly drying or found out that alcohol-free toners, like Neutrogena's, still contain chains of parabens and fragrance. Proprietary laws allow companies to hide harmful chemicals or odors they want to mask under the labels "fragrance" or "perfume". Since companies have been using this loophole to avoid transparency of their product ingredients, it is recommend we as consumers also avoid products with this label. Currently the Allure winning #1 Brightening Face Oil is a FREE gift when you join as Beautycounter Band of Beauty yearly membership for a one-time, no monthly purchase required $29 and a $50 purchase. So pick up toner pads, a holiday gift for a family member, and score yourself 15% product credit back + free shipping and a FREE Brightening Face Oil ($68 in value)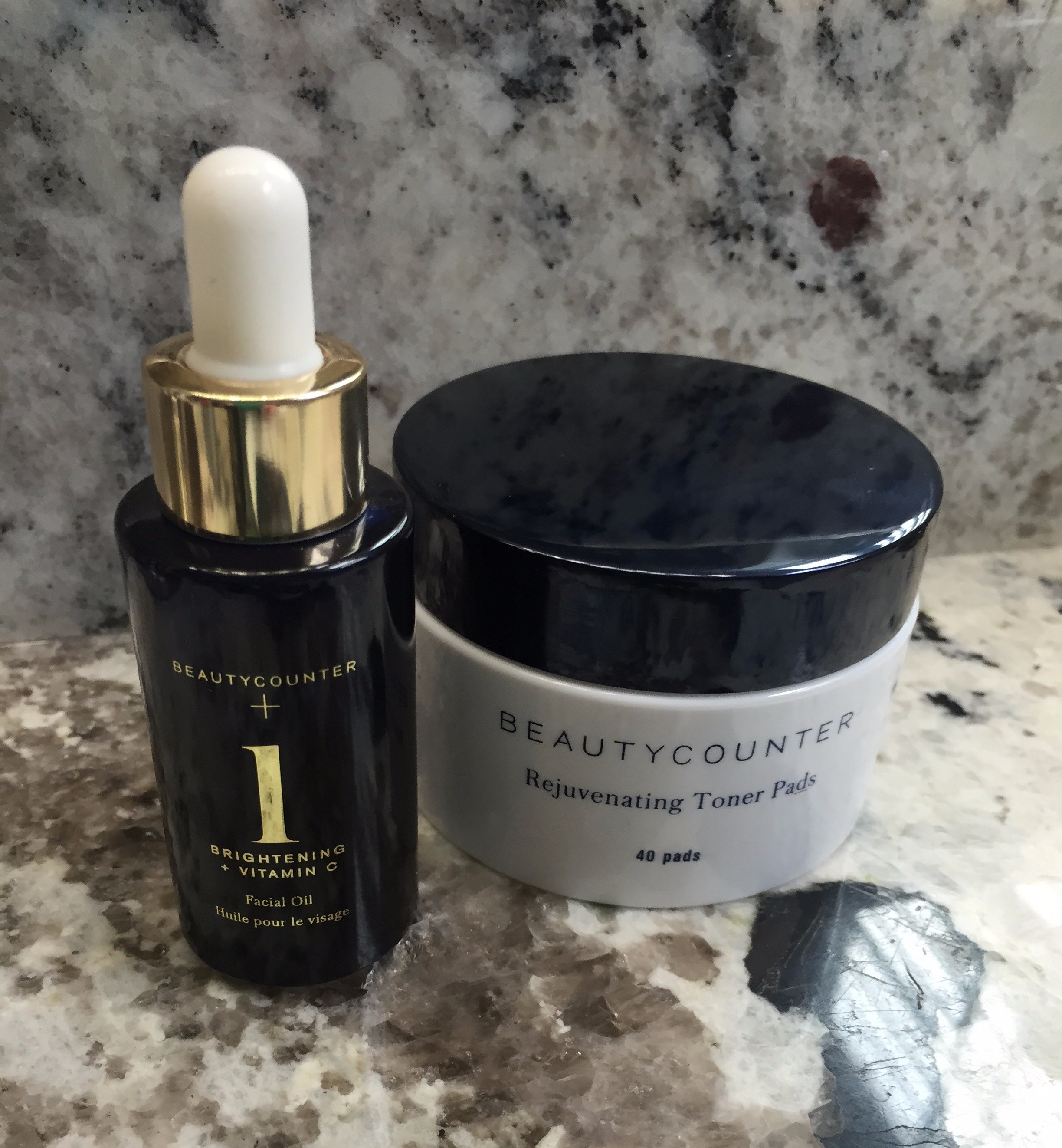 #3- Diffusing Pine Scented Oil
My husband loves the smell of pine filling out home during the holidays. Last year, we went to a local candle store on a date and smelled all the options and brought home a magical forest. What I have now learned about synthetic fragrances, makes magical forests not so magical. I needed to put into action and choose better this year. Holiday Joy by DoTerra is the perfect oil to diffuse as an alternative and my husband LOVED it! Not only do I not have to worry about accidentally leaving the candle going and burning my house down, but I can know that I'm not filling my home with toxic carcinogens and I'm supporting another #girlboss.