While my husband is putting in the hard work for a formal education in healthcare, I have enjoyed finding ways to help our home be a healthier place to live. Fortunately, I am around a large community of women who are living healthy lifestyles and love having their support in our cleaner living journey. Tom and I are not nearly as "clean" as we would both like to be, but progress over perfection, right?! Plus we are on a medical school budget so our safer switches have been intentional and overtime in order to live within our means. Rather than another blog post about my word for 2019 or New Years resolution, I wanted to share some of the cleaner living switches we have already made to create a healthier home.
House Plants
For Christmas received my first Sansevieria, snake plant, for our house. By far my favorite gift! A touch of green in any space brightens my spirits and is just what I need during long days indoors during the winter. I have a couple of succulents but have had little success in keeping them alive for longer than a year. Snake plants apparently thrive on neglect making them the perfect plant for our crazy busy life.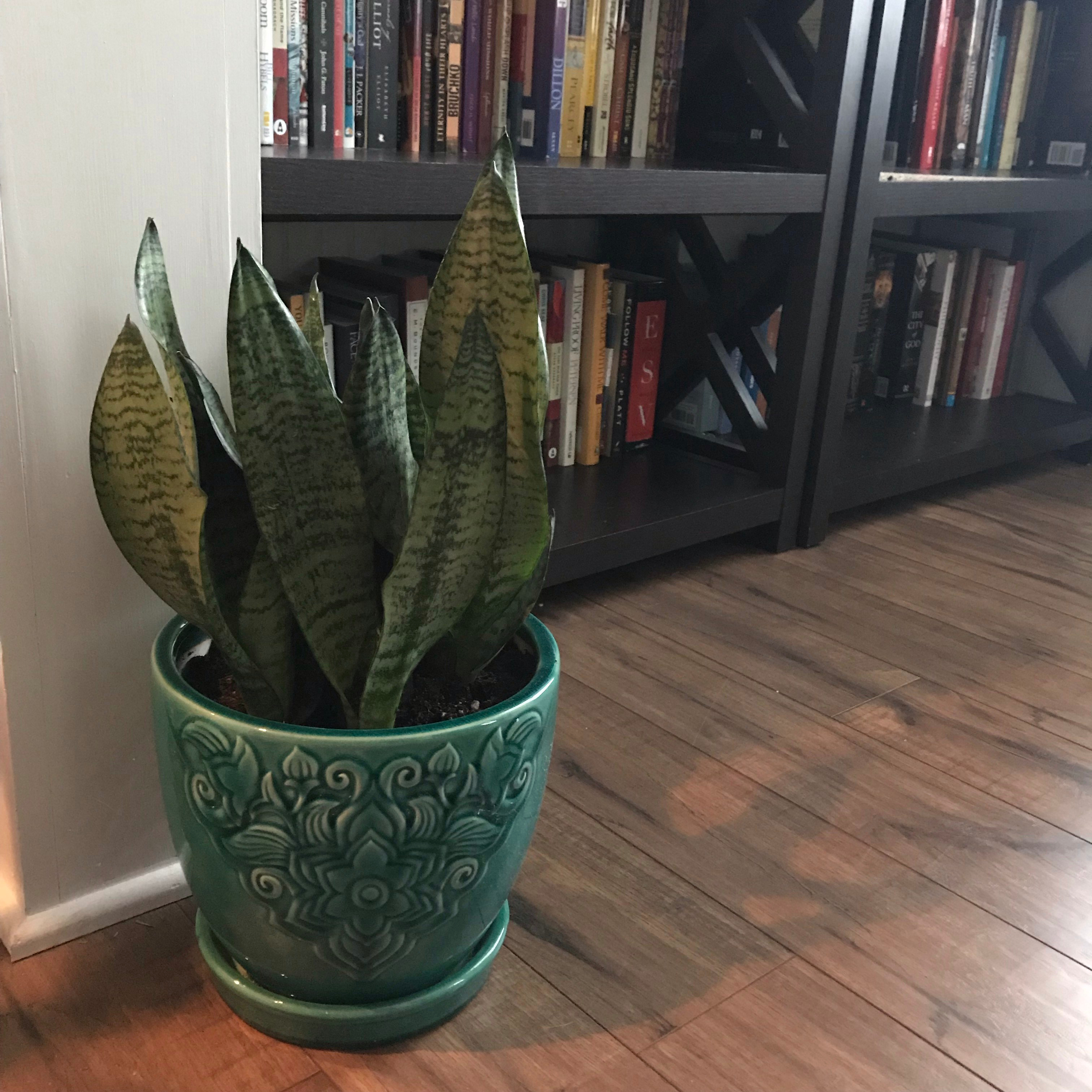 As natural air purifiers, Sansevieria plants remove toxins from their surroundings such as nitrogen oxide, toluene, formaldehyde, and xylene by absorbing them. They can be more effective than even fancy air purifiers and just require a little indirect light. Now I want one for every room
Dryer Balls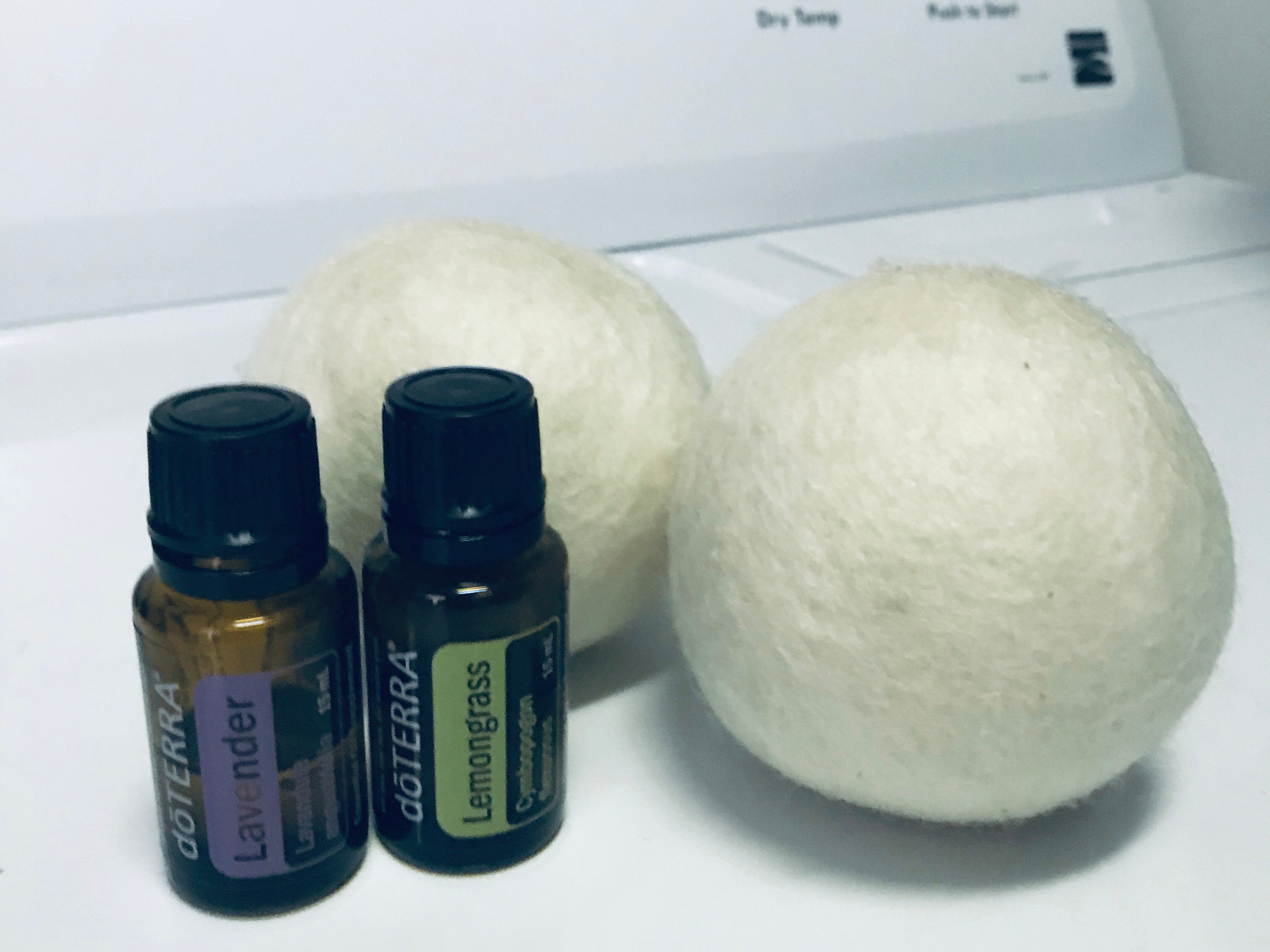 The chemicals that make dryer sheets and softener feel "soft" are subtle layers of slimy ingredients. Diakly dimethyl ammonium chloride and hydroxethly methyl ammonium methyl sulfate (try saying that three times fast) are just two examples of "quats" linked to respiratory issues. 1 in 10 kids struggles with asthma today and no wonder why with these "smell good" toxins filling the air. 🌳We made the switch to ethically sourced wool dryer balls instead. They reduce the energy and time needed to dry your load of laundry, are reusable, and you can add a few drops of essential for a safer scent!
Sulfate Free Shampoo/Conditioner
One of the most common questions I get is, "What shampoo and conditioner do you use?" After years of using shampoos and conditioners with that gave me back acne, broke out the sides of my face by my hairline, and dried out my hair, I love that I found a solution!

Avoiding the following ingredients to improve your hair and overall skin: 🚫Sulfates (SLS, SLES) 🚫mineral oil 🚫fragrance 🚫Polyethylene Glycols (PEG) 🚫Parabens 🚫Silicones
In addition to drying out your hair and scalp these ingredients may cause allergic reactions and inflammation (red bumps, acne, cysts). Since sulfates are the cheap way to give shampoo the ability to lather it can be difficult finding a high performing option. I've tried several organic brands and not many stood up to the performance of the salon grade hair products I used since childhood. My mom and sister are in cosmology.

@Beautycounter daily shampoo and conditioner lather well and leave my hair super soft! My hair is super thick and used to be oily too. I also have horrible chronic flaking on my scalp from Oct-Feb each year. I've tried everything, including tar (so toxic) in the past. My scalp actually improves the most with apple cider vinegar followed with the daily duo once a week.
You don't need a shampoo that cost $$$. You just need a nickel size amount for long, thick hair and less for shorter or thinner hair. Switching to safer products can take some adjustment of technique and adjustment for your skin. For sulfate free shampoo make sure to really soak your hair and scalp. Also scrub your scalp thoroughly with your fingertips. Wash two times with shampoo. Leave on the conditioner for 2 minutes. Practice your slow breathing techniques and relaxing. Wash out. Enjoy your good hair days! I can go about three days before my hair starts even looking greasy and sometimes I wait until day four to wash it again.
Baby Diaper Rash
We have two kids under two so we change a LOT of diapers. I confess we use disposable diapers at the moment for several reasons, but I'm well aware of the negative environmental footprint we are leaving. My favorite diaper brand so far has been @seventhgeneration and @honestcompany. Partially due to use using disposable diapers and my kids' sensitive skin we need a good diaper rash cream.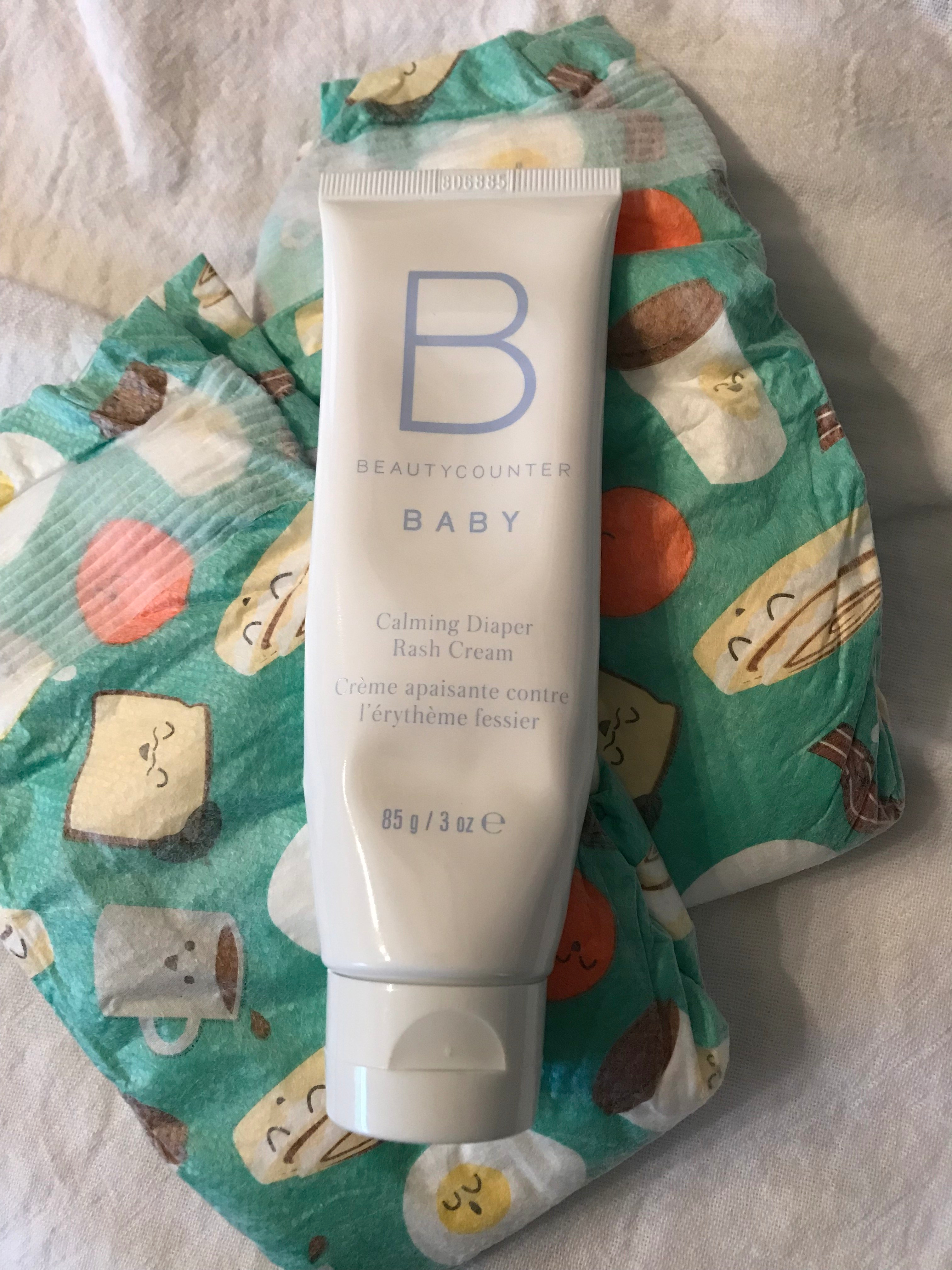 I used the @heathyliving app to help scan for all ingredients used in diaper creams for my child's safety because I'm not a chemist and need a simple app to help me clean up our home. When BORAX came up as an ingredient used in Boudreaux's Butt Paste I took a double glance. Yes, an older formula did contain borax but the newer formula does not. Both are listed on the app. The newer formula reads: Caster Oil, Mineral Oil, Paraffin, Peruvian Balsam, White Petrolatum. And on the front cover "Paraben and Preservative-free" and "Pediatrician Recommended". ⚠️ Sounds good right? Except it DOESN'T WORK! After several days it never helped reduce her redness. So this momma switched to Beautycounter Calming Diaper Rash Cream which contains no irritating ingredients or petrolatum and after just one night viola the redness cleared. @weleda calendula has also been one of our go-tos. It is German made, follows EU safety standards, and it works.

Though safety maybe there for some products the performance MUST be there also or it's just a waste of $. And on a medical school budget, we don't have the wiggle room to try out a ton of products that don't perform.

Cast Iron Cookware

Sometimes the science isn't available because the government or companies have not chosen to invest in enough health studies. But I can't help but see the peeling of my tephlon coated cookware and raise an eyebrow. Hormone disruptors and respiratory issues are thought to be linked to the fumes from tephlon. What we do know is in 2013 tephlon pans became PFOA-free and supposedly they are safe until temperatures reach 570F.

Many of my choices with cleaner living switches are made not just for our health but also for EASE! I have two under two, cooking isn't my love language, and my husband would eat three hot meals a day if possible. Usually not a reality when he is on rotations. Cue happy dance.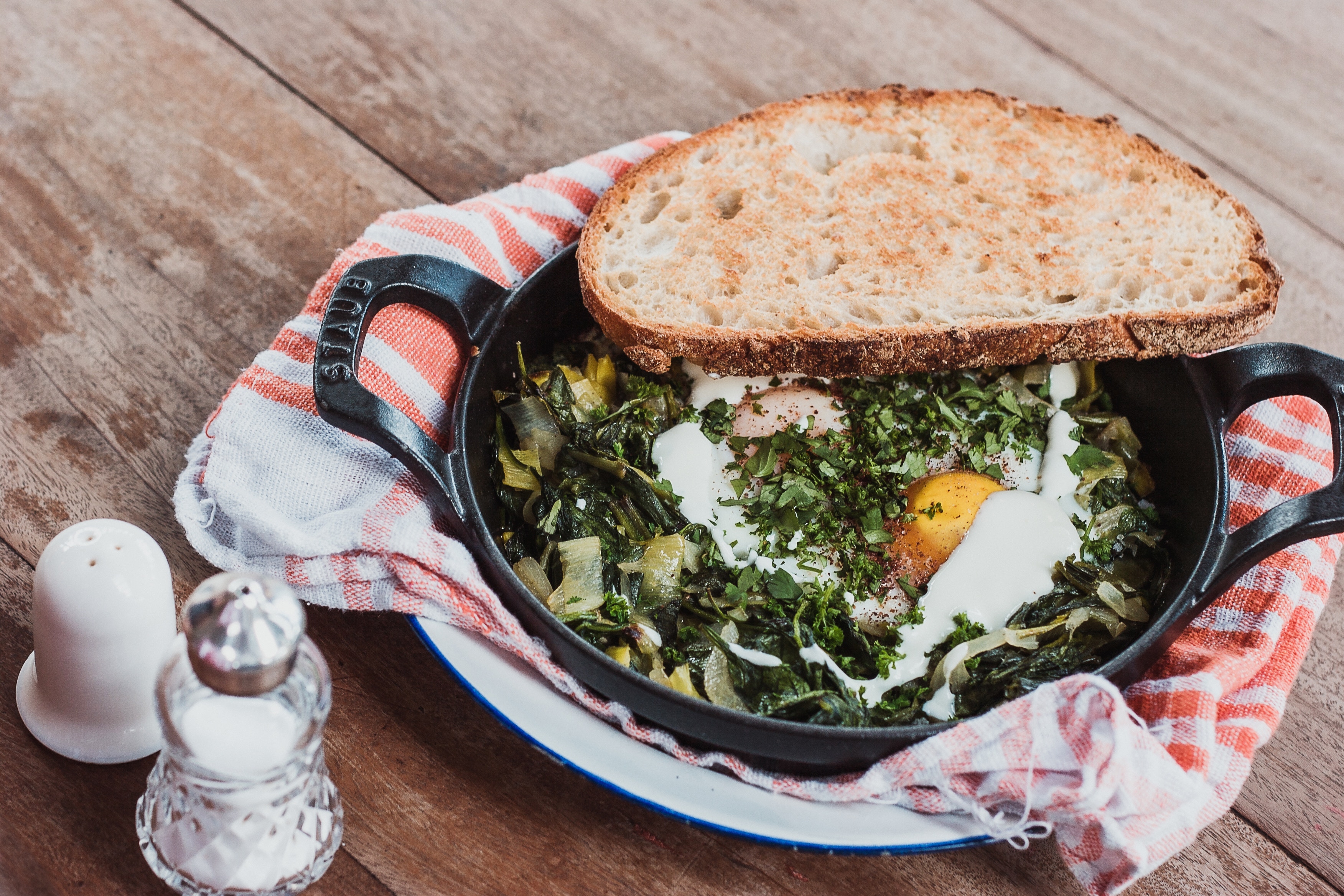 We choose cast iron, glass, and ceramic because they don't scratch up and the coating doesn't peel or become useless. Cast iron and glass do not absorb flavor or odor like Tupperware so you can make a soup, casserole, meat dish, etc. fry it, bake it, freeze it, refrigerate it. You can buy reusable silicone lids for glass and some cast iron dishes come with their own. Many can be microwaved up to a specific temp and it keeps food warm while you wait for guests to arrive.
Bonus: you are purchasing cookware that lasts generations! Found Grandma's rusty cast iron pan? Don't worry! They can be cleaned! So go check out your local antique store for "new" safer cookware.
Washable Rug
There is a love-hate relationship with carpet in our home. When we bought our house we knew the old floors needed to go and my husband spent part of neuroanatomy block and all of his break putting in new laminate floating floors. I love their durability but we also needed a few area rugs to bring in a cozy feel and place to play for the kids.
But a white long hair dog and a potty training toddler are disasters for clean carpets. I spent over a year dreaming about a carpet that fit our living room space and would hold up to all the mess and wouldn't hoard all the dog hair. ☝️Rubber brush and a good carpet vacuum held me over. Plus I didn't want a carpet made or needing to be cleaned with a bunch of chemicals because we play and lay on it every day. But where to find such a carpet we could afford on a medical school budget??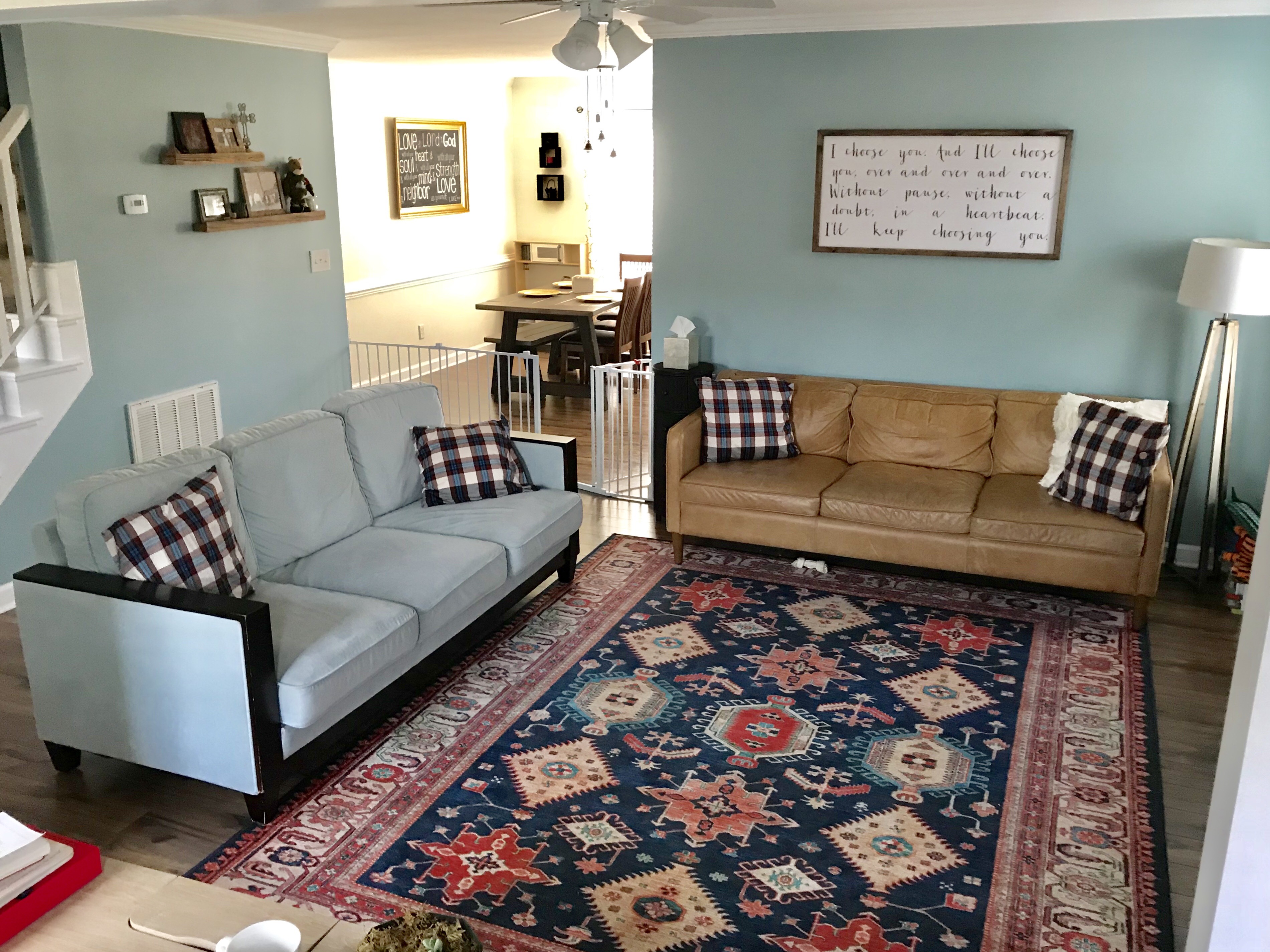 @ruggable makes a two-system rub that's safe for our floors and hardwoods, durable, and machine washable. I can use safer detergent and clean regularly to remove toxins that enter our home on 👞 and 🐾.
🚫NonToxic Water-based ink is used for printing that is nontoxic and considered wearable (like clothing). This also prevents the printing machines we use from creating harmful fumes. Safe for workers too. They use suppliers that are repeatedly inspected and certified to meet or surpass environmental, safety, social, and ethical standards. Their rug pad fiber consists of polyester (95%) made from recycled fiber. The nonslip portion of the rug pad consists of thermoplastic resin (TPR). TPR creates little to no waste during manufacturing as a defective product can be melted back to raw material and reused.
Although I spent a little more than I had budgeted, in the future I can change out just the top layer to match new decor or match a different space in our home. And the rug sparks so much joy because it is the space I spend time in the most with my family. Even Evelyn Paige our daughter does a happy dance when I clear off all the toys and the rugs an open "stage".
I would love to hear from you all about your journey of creating a healthier home. What are you doing that is backed by science… it has to be if you are married to a doctor right?! Or not back by science but Marie Kondo would say, "What sparks joy?". What changes have you made to create a healthier physical, emotional, and spiritual home for your family? Please leave a comment below.